Rachael Dickens trained at Goldsmiths College in the late 1980s in Fine Art Textiles. She has made art work on and off since then and is now painting, stitching, making ceramics and found object ensembles in her studio in Kent.
The use of photographic images is common throughout the work,  embedded in paintings,  transferred onto found fabric in the stitched work and sometimes oil paint is applied directly to large format photographs as in the swimming lanes work.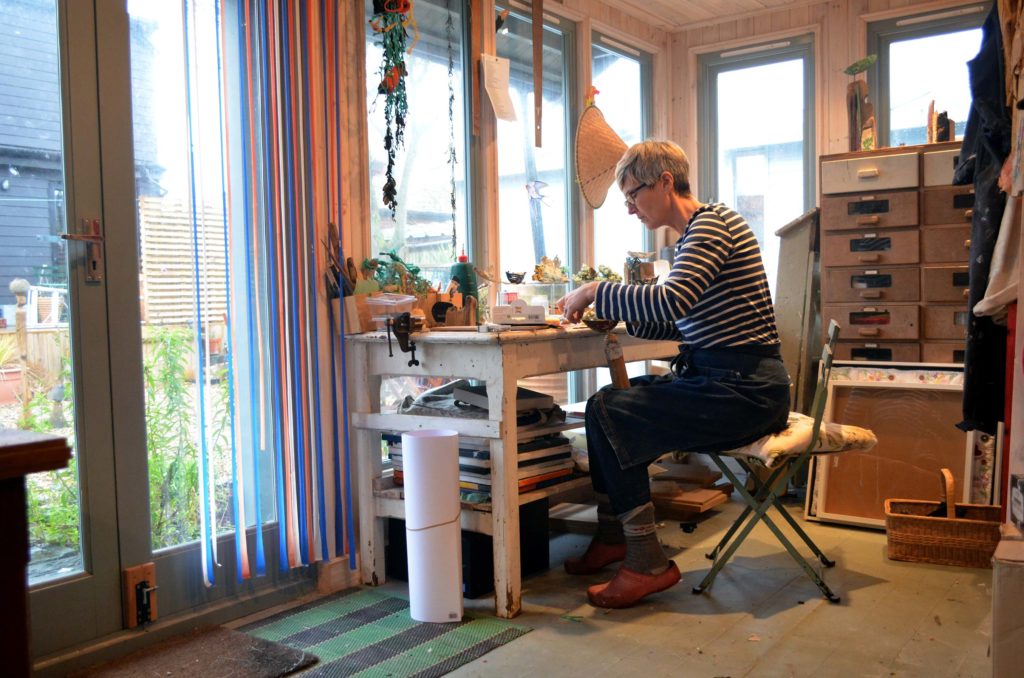 The ceramic work is in stoneware, slab built and hand modelled. Divers, finished in vibrant colours and glossy slick glazes are an expression of the simple joy of outdoor swimming and the intense delight of cold water. The slab-built pieces are reminiscent of the fountains and pool architecture of 1930s lidos.
Rachael swims outdoors all year round
"Winter swimming has a particular effect on the mind and body inducing a meditative state, very calming to the spirit"
Since 2009 summer holidays have been spent visiting lidos all around the UK, wild camping with her VW van, swimming and walking with friend and fellow artist Viv Yankah.
Swimming at Tooting Bec Lido from 2006 -2008 then at Brockwell Park Lido until 2014 .
She now swims most days in the North Sea off the East Kent Coast.