Rachael Dickens makes work using a wide variety of materials .
She trained at Goldsmiths College in the late 1980s in Fine Art Textiles.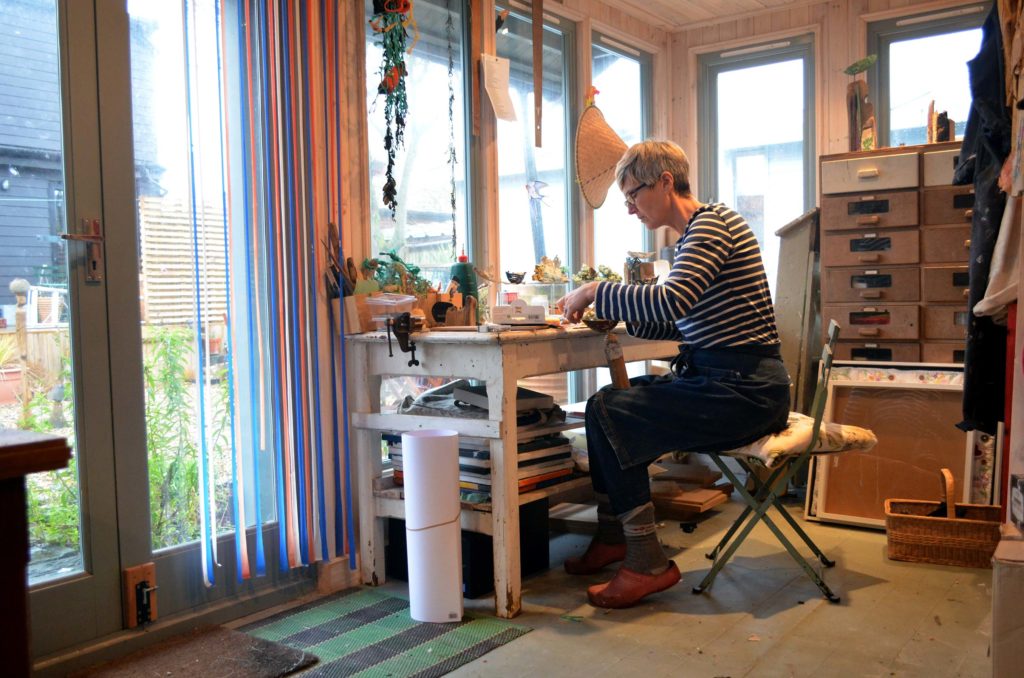 Since 2017 her work has explored the plight of refugees. Using scraps of clothing found on her local beach, she stitches wild sea scapes full of movement and uncertainty.  These found cloth pieces and the soft cloth boats are responding to the journey that these sea washed remnants of fabric have made and the distance they have travelled. The boats are fragile and vulnerable, but also symbols of hope.
The theme of families crossing treacherous water extends into ceramic work.  Little half wrecked boats filled with delicate flowers,  branches of trees studded with unlikely fruit, and miniature dioramas inhabited by golden votives ; precious belongings or memories.
Rachael swims outdoors all year round.
From 2009 to 2015 work was inspired by summer holidays spent visiting lidos all around the UK, wild camping in her VW van, swimming and walking with friend and fellow artist Viv Yankah.
Swimming at Tooting Bec Lido from 2006 -2008 then at
Brockwell Park Lido until 2014 .
She now swims most days in the North Sea off the East Kent Coast.